Hemp seed oil is creating quite the buzz in beauty right now. Editor Trudi Brewer shares why CBD (short for cannabidiol or hemp oil) is becoming a brilliant beauty buy.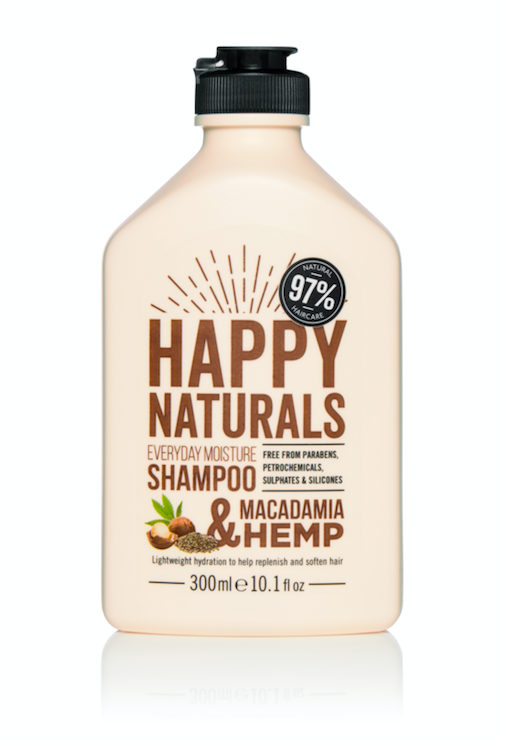 It's not only a buzzy ingredient popping up in serums, and soaps right now Cannabidiol (CBD) oil and the extracts from the cannabis sativa plant or (hemp plant) have dozens of impressive and evergrowing studies to prove it's the latest wonder ingredient for both the body, and the skin. Cannabidiol (CBD) incorporating cannabinoids, is the non-psychoactive component of marijuana, and when taken as a supplement, it can help to reduce, pain and inflammation, anxiety and offer a better night's sleep. It's got the beauty industry excited. A rich antioxidant, with brilliant natural anti-inflammatory benefits, it's also a potent emollient, full of vitamins, minerals, and fatty acids, and a bounty of omegas, including 3, 6 and 9 - all essential for soothing dry, stressed skin. CBD also has antifungal and antibacterial properties, which makes it a great natural ingredient to treat acne, with early research suggesting that CBD can decrease oil production in the skin when applied topically. The best news, it works to address skin ageing as well, with impressive cell-regenerating power, lines and wrinkles don't stand a chance against this plant powerhouse. One tip: Cannabidiol (CBD) oil uses the stalks, leaves, and flowers of the hemp plant. Hemp oil not to be confused with CBD, comes from the small seeds of the cannabis sativa plant, which are also rich in fatty acids, and bioactive compounds.
From serums to shampoo and soap this trendy new natural antioxidant is turning up in almost every step our beauty routines, here's our favourite hemp-based beauty products
Our favourite luxe-y Italian soap brand has a new addition to its impressive range, and this bar is loaded with the blend of organic CBD extract and moringa oil. Nourishing and soothing, the unsaturated fatty acids (almost 80 percent of the formula) hydrates your skin while you wash.
Happy Naturals Everyday Moisture Macadamia & Hemp Shampoo, $9
The blend of macadamia, jojoba and hemp oil - is the perfect formula for nourishing dry hair. What you need to know is that this great beauty buy is 97 percent natural (there is also a matching conditioner) and creates the softest hair and brilliant shine. It's also cruelty-free, and vegan-friendly.
Eve Lom Radiance Face Oil, $132
Laced with hemp seed oil and nourishing abyssinian oil, (extracted from a variety of the European mustard plant), the avocado oil, and vitamin C, make this a luxurious oil that hydrates in seconds. You can use this oil day or night.
The Body Shop Hemp Hard-Working Hand Protector, $27
Don't judge a product by its packaging, while we are not fans of how this hand cream looks, it works a treat. A top seller at The Body Shop, it's a life saver for very dry hands thanks to the Community Trade hemp seed oil beeswax, and glycerine blended together and stacked into this handy tube.
French Girl Nail & Cuticle Oil, $38
Hemp oil is not just good for your skin and hair your nails can benefit from it too. In a base of lemon and rose-scented oil, the blend of hemp, argan, pomegranate, rosemary, rose geranium, make it a brilliant hydrator for your cuticles and nails. And guess what it comes in a convenient rollerball vial, great for your handbag or office drawer.
Herbivore Emerald Hemp Seed Deep Moisture Glow Oil, $48
This ultra-lightweight glow-inducing hemp seed oil, contains olive and Meadowfoam seed oils which are the base to this antioxidant-rich, vegan, cruelty-free, skin treat, you can use both day or night.