If you have the hint of natural wave to your hair, you will love this beachy-looking curl. Editor Trudi Brewer gets a lesson from Moroccanoil ambassador Peter Beckett. Here's how to get the look.
Stylist and educator for Moroccanoil, Peter Beckett's approach to summer hair styling is relaxed, with effortless-looking curl. And, if you think this is too tricky to try at home, you're wrong. Here's how he styled my often frizzy, uneven wave for our recent Fashion in the Vines event. His step by step guide is super easy to follow.
How to create tousled looking curls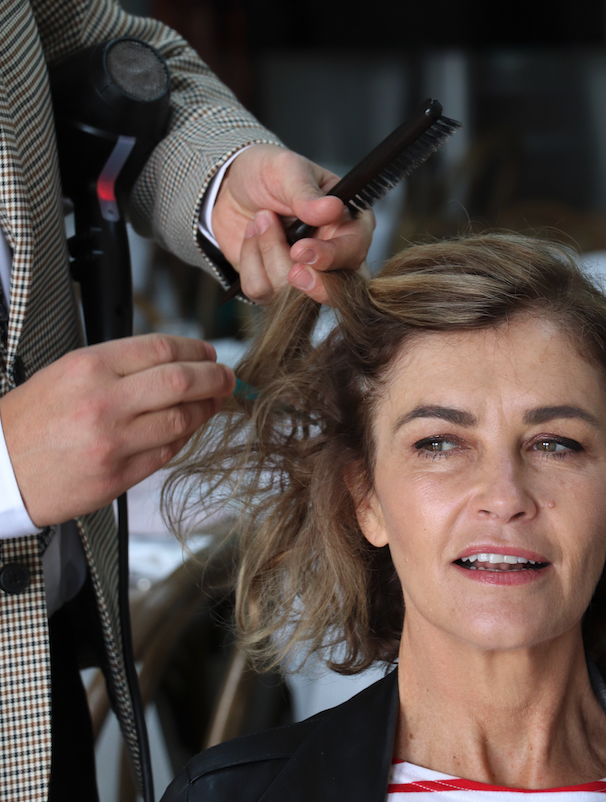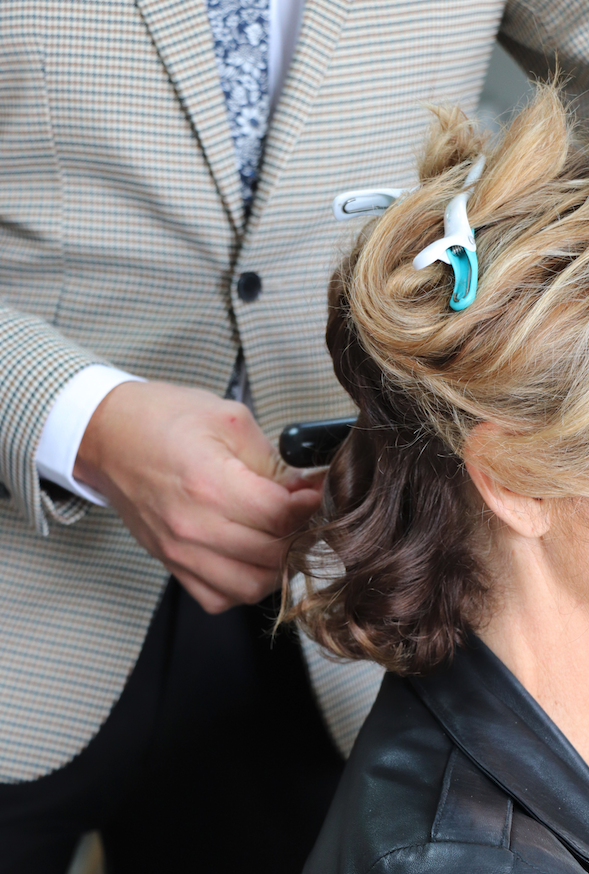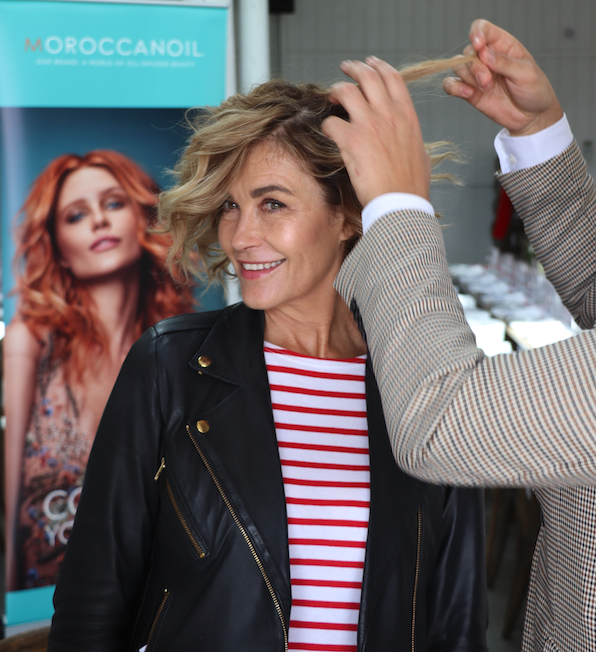 Prep the hair for curl by applying two pumps of Moroccanoil Treatment Light, throughout dry or slightly damp hair and then spritz Moroccanoil Root Boost through the hair.
Beckett's tip: Don't get too stressed trying to style your hair to perfection, put all the work into the hair you can see such as the front around the hairline. He uses a fine backcombing brush with a hair dryer to smooth frizz.
Moroccanoil Treatment Light, $67 nourishes hair and works as a brilliant heat protector. Moroccanoil Root Boost, $60 helps to add volume at the root area, which helps to keep your curls looking bouncy and at their best.
Step 2
Once your hair is dry and full of natural volume, use a small one inch tong to add loose natural texture. When toning the hair alternate the direction you wind the sections of hair to get a more natural result. Always direct hair away from the face around your hairline when creating curl.

Beckett's tip: Take random sections through the hair, make sure they are no larger than around an inch wide. This is how you create long-lasting tousled curls.

When finished creating waves with the hot wand, use two pumps of Moroccanoil Mending Infusion, and rub though your palms, and then push the product through the hair to break up the curl, and loosen up the texture. Finally, finish with Moroccanoil Dry Texture spray to add that lived in feeling to your style.
Beckett's tip: If your hair falls flat during the day, massage the roots of your hair with your fingertips. This helps to boost volume, activating the Dry Texture spray and without creating any frizz.
Moroccanoil Mending Fusion, $72, helps keep frizz at bay while mending those frizzy split ends. Moroccanoil Dry Texture Spray, $53, boosts volume, adds separation and grit to give brilliant texture to any hair look.