Natural and organic beauty is the fastest growing category in the cosmetic landscape. Meet one woman who lives, breathes and buffs on only the best from Mother Nature, Shannon Dunn. Editor Trudi Brewer gets a lesson in natural beauty - here's how to embrace a clean beauty routine.
Shannon Dunn, journalist, mother of two and Eco Beauty editor.
There has been a tsunami of new natural and organic beauty products in the past year, what are the biggest changes you have seen?
People have become more aware of what they put on their skin, and what they wash down the drain. The biggest changes I've seen come from both ends of the spectrum - natural and not natural beauty brands: The big cosmetic brands are starting to listen to their customers and become more transparent about what's in their products and where they source their ingredients from. And boutique natural and organic brands want to make sure their products are effective and healthy while making a positive impact on the planet.
Natural vs. Organic can you explain the key differences?
Natural refers to the ingredients being from nature and not modified or synthetically formulated. Organic refers to natural ingredients that are grown without the use of harmful chemicals. Unfortunately, the words "natural", "naturally-derived' and "organic" don't always tell the full story. There are some well-known brands that claim to be natural, but often contain phenoxyethanol, a synthetic preservative. When buying natural and organic it's important to look for the Natrue certification logo, which verifies a product as really natural, and for a certified organic logo, such as BioGro.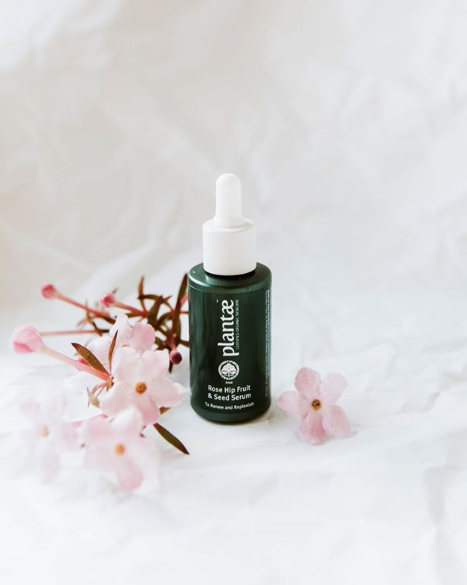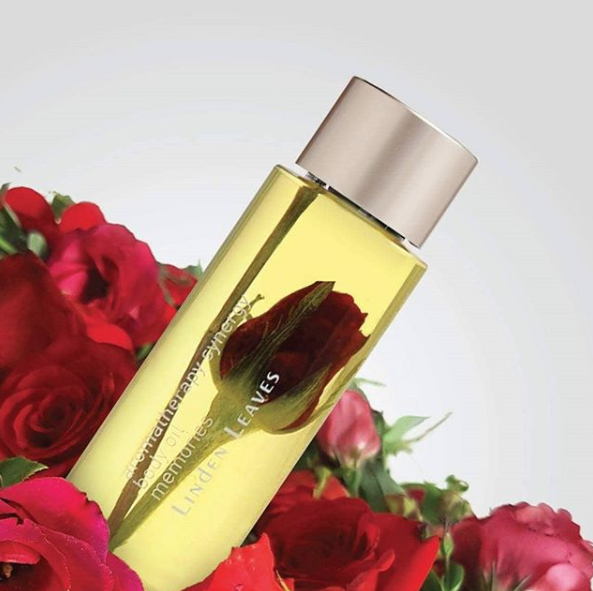 Instagram images of some of Dunn's favourite beauty brands
Are organic products as efficacious as mainstream beauty?
They certainly can be as efficacious as mainstream beauty, however, that's also going to depend on the quality of the ingredients. Beauty products can only do so much, regardless of whether they are natural, organic or otherwise. What matters most is the health of our skin and how we foster that from within. Our skin is really a mirror as to what's going on inside. Choose a diet that's rich in organic whole foods, eat veggies and fruits, as well as good fats, and drinking high-quality water and skin is going to have a vibrancy that simply can't be achieved from cleansing, toning and moisturising alone.
What are the ingredients we should avoid in beauty products?
I think many people would be surprised to know that when a product lists "fragrance" as an ingredient, that fragrance (unless naturally sourced from essential oils) is more often than not a combination of 7,000 different chemicals. If there is one product I could suggest people stop buying and wearing straight away, it's synthetic perfumes. Check out my comprehensive list of more ingredients to avoid here. Also, a great database is Skin Deep where you can research ingredients.
Are there any new ingredient trends in natural formulations?
Cannabis oil is showing up in formulations, which is fabulous. It has so many wonderful benefits thanks to its anti-inflammatory and antioxidant properties. It's rich in vitamins A, C, E as well as Omega 3 fatty acids. If you're prone to acne, this is a good ingredient to get your hands on. Also Australian brand Biologi, there are only three products in the range, and each uses only one pure plant ingredient per product. Formulator and chemist Ross Macdougald literally extracts pure plant serums—the complete water-soluble plant phytoactive, without damaging the plant's cellular matrix.

What does this mean for your skin?
It's active, natural and potent. It's a world first in skincare, and the results speak for themselves. This is the first time in my career as a beauty editor that I'm truly disappointed to see the pump running out.
Instagram images of some of Dunn's favourite beauty brands
What are your favourite natural skincare brands?
Biologi is a new favourite, as mentioned above. Many of my favourite products are from New Zealand, including Linden Leaves, NATRUE certified range. The certified organic Plantae range (try the vanilla bean day cream and rose otto essential water). I'm also a big fan of international brands Josh Rosebrook, Mae Lindstrom Skin, Be Genki, Annmarie, AEOS, and Atom Boutique for their argan oil and ghassoul clay. La Bella Figura for their barbary fig seed oil. Evohe and Weleda their calendula nappy change cream is the best. And there are many others. All of these products have incredible people behind the brand, who genuinely care about effectiveness, but also about how their product impacts the health of the person and our planet.
Some of Dunn's favourite natural products
Linden Leaves Aromatherapy Synergy Pick Me Up Body Oil, $60. Plantae Vanilla Bean Day Cream, $49. Karen Murrell Lipstick, $30. Jane Iredale Lemongrass Love Hydration Spray, $56.
And hair and makeup brands?
Josh Rosebrook also does some excellent formulations for hair. His shampoo and conditioner range is the best. Antonin B. out of Paris do some great natural hair styling products and Ethique's shampoo and conditioner bars Jane Iredale is the doyenne of natural make-up. I absolutely love everything she does. Inika for their foundation. Karen Murrell for her natural lipsticks. Haut Cosmetics a Canadian brand that is beautiful: raw, vegan and organic.
What's your best natural beauty advice?
If you feel good wearing skincare or make-up, that's what makes you truly beautiful not the product itself. True, authentic beauty can only come from within. Learn how to forgive yourself (and others) and love yourself and you'll embody a beauty so intoxicating that everyone will want to know what you're doing.