You can stock up on more than your pantry staples when you visit the supermarket these days. Editor Trudi Brewer meets Rachel Morrison, general manager for marketing and innovation at New Zealand beauty brand Essano, to find out how this organic skincare line is (literally) changing the face of your weekly shop.
"The name Essano represents the blend between the essence of nature and 'sano', the Latin word for healthy."
Rachel Morrison.
Organic milk? Check. Organic veggies for your super-greens smoothie? Check. Organic skincare? Check. Thanks to Kiwi-owned and made beauty brand Essano, buying certified organic, effective skincare and body products has never been easier. Better yet, Essano's collection of serums, moisturisers, hair treatments and home fragrances come at a price point that won't blow your grocery budget. Trollies at the ready!
Q & A
Where did the Essano idea come from?
Essano was created with the belief that everyone should be able to get their hands on effective, natural beauty products that are safe for themselves, our planet and our furry friends.
And the name?
It represents the blend between the essence of nature and 'sano', the Latin word for healthy.
Where is it made?
We make our products in our own certified organic factory in Auckland. We control the entire process from the hand selection of the best natural ingredients to formulation with our own team of cosmetic chemists through to production and distribution. This means we can choose to work with the best accreditation partners in the world. We are certified organic by Ecocert from France, the largest global cosmetic certifier. Our packaging is also either biodegradable or recyclable, so not only are you being kind to your skin, you're also being kind to the environment – and we never test our products on animals.
How do you manage to sell certified organic products at such a great price?
It all comes down to our beliefs. We believe that certified organic, effective products should be available to everyone. So right from the start, we set out to make this a reality. Essano has grown to be the biggest natural brand in New Zealand and one of the leading natural brands in Australia. Also, because we control the entire manufacturing process, we can create bespoke formulations to meet with Ecocert's stringent demands, something other brands can't do.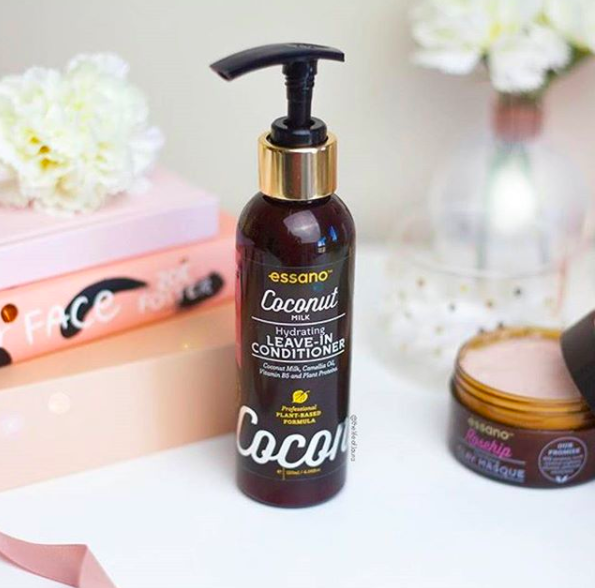 Why did you choose supermarket over department store as your retailer?
Because for too long effective, natural beauty products were only attainable by those with the budget and time to go find them. We were very clear from the outset that we wanted a brand that every Kiwi woman could love and have in her bathroom.
Rosehip oil is the base for many of your products, why?
It's a beauty superstar! It's clinically proven to be effective, which is the biggest priority for our products – they have to deliver results. It is also well understood by women around the world for its skincare benefits, which include improving the appearance of fine lines, scars and sun damage.
Your home fragrance collection is gorgeous too, how can we get the most out of it?
Our Essano Candles are made with 100 per cent natural soy wax, so we recommend that when you first light your candle you burn it for up to two hours until the top layer of wax has melted all the way across the jar (that's one hour for the 100g candle). This is because all-natural soy wax has a memory, so if it doesn't burn long enough to allow melting across the jar, it will continue to burn this way on subsequent occasions. Our only other tip is to take time to enjoy the moment. We work closely with our suppliers in France, the home of perfume, to choose fragrances we believe New Zealand women will love to come home to.
What's next for Essano?
Our biggest focus is on telling our story. So many women love our products but don't know enough about our brand and the key values we believe in. Like the fact we are Kiwi-owned and produced and the number one natural skincare brand in New Zealand. Essano is a truly natural brand with one of the strongest 'free from' product promises in the world, something we're incredibly proud of. We are also the leading organic skincare brand in Australasia and have more exciting new organic products in development. We want more New Zealand women to discover the products we love.
Edtior Trudi Brewer's pick from the range.