Accepted by fashionistas as one of the most wearable neutrals, animal print is as chic in lizard, as it is in leopard, says editor Trudi Brewer.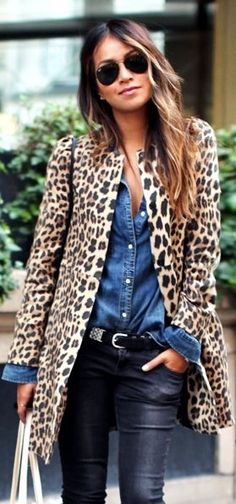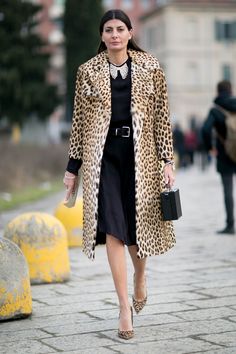 Images Pinterest
Animal print suits any body shape, skin tone and hair colouring. From a statement coat to a simple belt. We think it's the chicest way to update your wardrobe this winter. Here's some style inspiration for one of our favourite prints.
Top row: Brighton ankle boot, $320, from Mi Piaci. Mini Leopard Scarf, $65, from Witchery. Leopard Belt, $55, from Witchery.
Second row: Not endangered coat, $499, from Trelise Cooper. Status Anxiety Gwyneth Bag, $159, from Smith and Caughey's. Mini Poucher Cheetah, $45 from Deadly Ponies.
Bottom row: Furdelis coat, $599, from Trelise Copper. Chic zebra ring, $510, from Swarovski.
Constantine Clutch, $200 from Mi Piaci.

Style tips: If you're new to this look, add just a touch of leopard with accessories. Wear this print in a narrow belt or handbag to subtly draw attention to your waist, or a relaxed scarf, to draw the eye up to your face.
A leopard print coat is a brilliant investment, and one that will be current for many seasons's to come. Dress it up with a classic black shift and heels or down with a grey-marl T-shirt, jeans and sneakers.
Leopard shoes work for the office or a night out, think lizard, tiger or leopard print in an ankle boot, heel or moccasin flat.
Break up a bold printed dress or pants with classic black. Layer a belt, long-line cardigan or biker jacket to break up all that print.