It's hard to ignore the groundswell of natural skincare emerging - why you may ask? Because women want it. One of my most recent fab finds is the homegrown brand Wild Ferns and their Manuka Honey range. Editor Trudi Brewer shares why she's loving using it.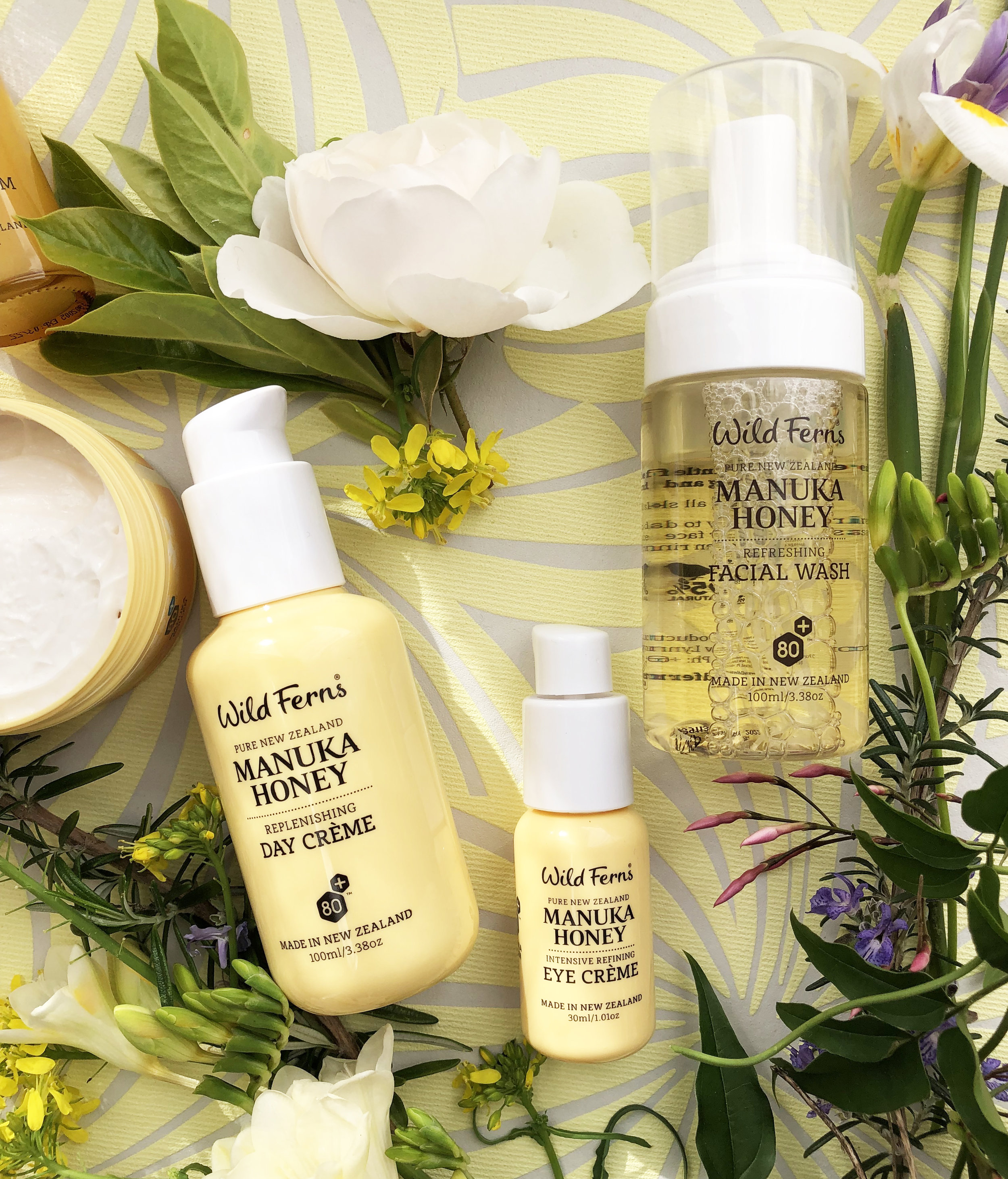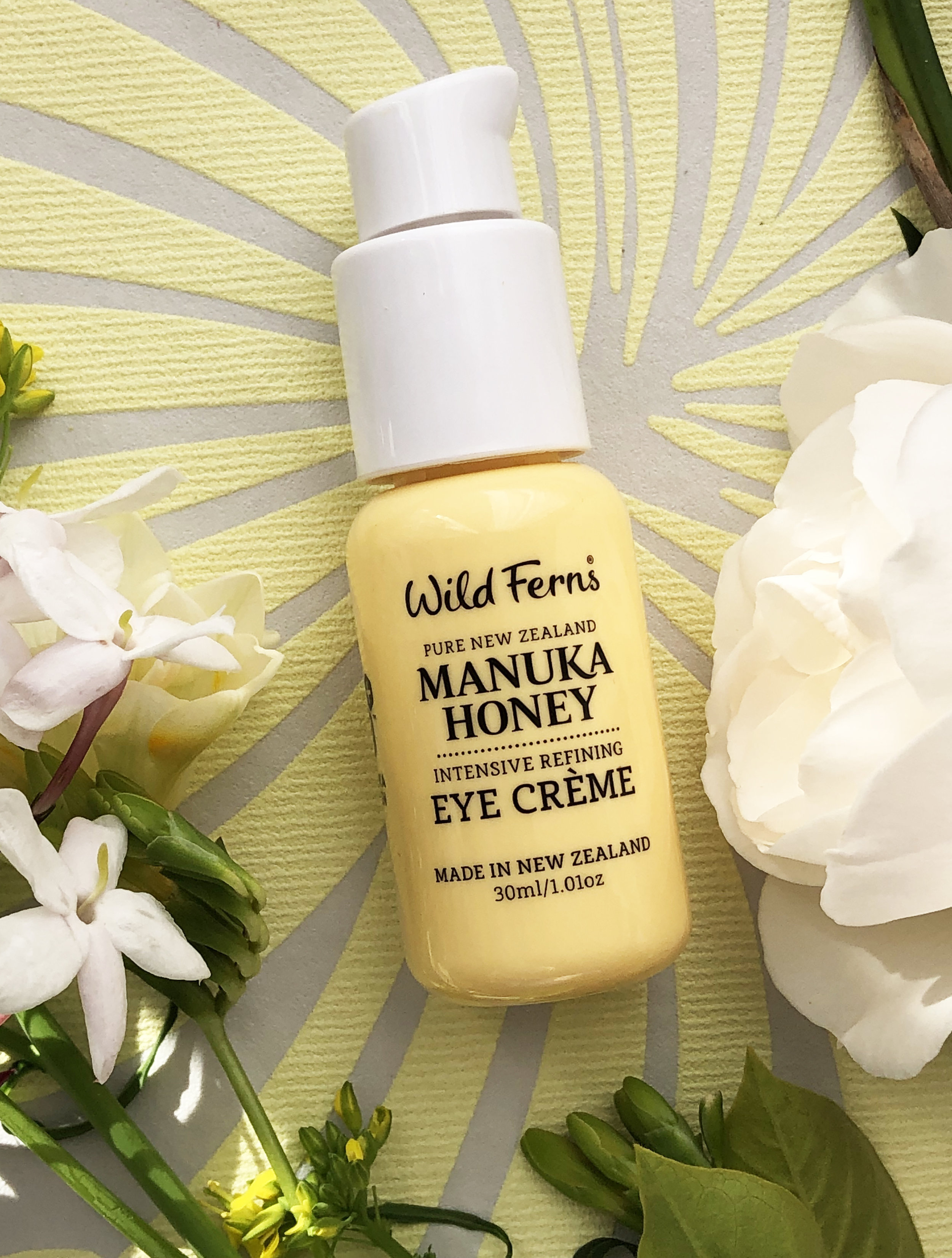 What's in it?
Each product in the range is laced with skin-loving, healing, NZ grown, premium certified Manuka Honey 80+. Once boosted with the other antioxidant ingredients such as, vitamins and cold-pressed plant and flower oils it's an ultra-hydrating, super luxe affordable skincare line. Within this 27 strong product range, there is something for every skin type and any age.
Why do I like it?
I am reaching for natural skincare more often today than I have ever done in my beauty writing career. Why, because it works. I am conscious of what I put into my body, so why would I not give my skin the same respect. After two weeks of use, I can't ignore how refreshed my skin looks when I wake up. Best of all, those smile lines look a little less hollow, but most importantly it's a joy to slather on. I know I'm making a positive, healthy choice for my skin every time I do so.
Here what I have been using from the range
Wild Ferns Manuka Honey Foaming Facial Wash, $24
What you wash your skin with sets you up for healthy-looking complexion. This natural liquid-to-foam cleanser not only instantly removes makeup, and refreshes the skin. The blend of sweet orange, and sesame oils with hibiscus and willow bark extracts is an excellent lineup of firming and brightening antioxidants all women should be including in their daily skincare routine.
Wild Ferns Manuka Honey Toner, $26
Alcohol-free, this mist instantly refreshes your skin, (I keep it on my desk at work for a midday pick-me-up). The addition of Manuka Honey 80, a skin healer is blended with aloe vera, bilberry, and witch hazel, designed to keep my skin feeling calm, and looking well-nourished. Used first thing after cleansing, I apply moisturiser over the top while the toner is still damp on the skin.
Wild Ferns Manuka Honey Protective Hydrating Moisturiser SPF30, $29
Finding a natural moisturiser that won't break the bank can be a challenge, but this one does not disappoint. A thin layer gives you hydrated Insta-filtered-looking skin, and thanks to the rosehip and wheat germ oils, natural collagen, hibiscus extract, and essential SPF30 (which is tested and certified), this day cream works wonders. The non-greasy formula is ideal for under makeup - and the tube is super travel-friendly.
Wild Ferns Manuka Honey Eye Crème, $25
I would never be without an eye cream, the same Manuka Honey 80+ that is in the entire range, does the job to nourish those fine line, what I like about this cream is that it's also calming and brightening with ingredients such as rosehip, borage, wheatgerm and hazelnut oils. Also it's the ideal creamy consistency that blends well with your concealer to nourish and cover any under eye imperfections.
Wild Ferns Manuka Honey Facial Serum, $29
Treat your skin to the ultimate natural massage using this glow-giving serum. Layering underneath creams or used alone, it's brimming with natural goodness, including the Manuka honey, and vitamins A, C and E, sweet almond, rosehip and evening primrose oils. It's also sporting a luxurious combination of royal jelly and bee pollen. We call is a skincare superhero.
Wild Ferns Manuka Honey Night Crème Dry to Normal, $29.
It's while you sleep you need a cream that is packed with potent antioxidants, and this little pot is brimming with them. The hero anti-ageing ingredients Co-Enzyme Q10 and vitamin A are complemented by the apricot kernel, jojoba oils, and buttermilk, all whipped into the Manuka honey base. Overwinter this jar of cream has been a godsend for soothing and hydrating my dry complexion.