The change in temperature calls for a new wardrobe, and a new hair look. Editor Trudi Brewer shares what's on trend this winter.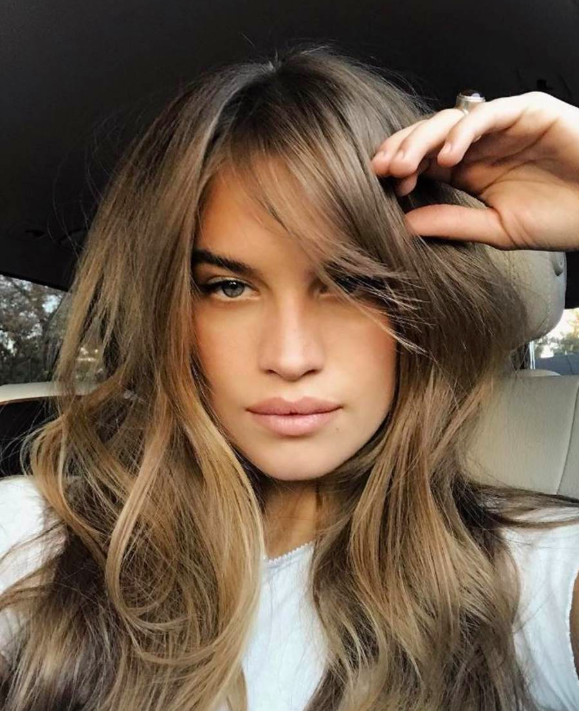 Low maintenance, this smoky pearl finish in a super cool hue.
We wear a darker palette in winter, so naturally, we opt for cooler, darker tones in our hair. However, if you're a blonde at heart, and will not be swayed by the rich brunettes on offer this season, you may like this smoky cool blonde. Known as Scandi, it's low maintenance and comes in a number of hues. For light blondes think smoky, pearly shades, which for fair skin tones are perfection. On warm skin tones, this new-look dark ash blonde doesn't show a regrowth is super cool, soft and very flattering. Blonde hair requires maintenance, which starts with what you use to wash it. Colour enhancing shampoo and conditioners in violet tones eliminate the brassiness, one issue you get when lightening your hair, and a nourishing colour protecting spray helps with the shine and condition of your hair.
Fudge Clean Blonde Violet Shampoo, $26. Moroccanoil new Color Complete Protect & Prevent Spray, $59. Redken Color Extend Conditioner, $35. Pro:Voke Touch Of Silver Leave-In Conditioner, $15.
From peach to copper, and rich chocolate - red is the 'it' colour this winter
From peach to red, to copper and rusty brown, these warm shades are standout this winter. This luxe-y looking colour adds warmth to the skin and works perfectly on dark blonde to med-brown hair. If you're a brunette go for rich vibrant chocolate tones, ideal when blended with balayage highlights to add brightness and radiance in dark hair. If you're a classic brunette and like a neutral or slightly ashy color make sure you add vibrancy and shine with serums and colour enhancing conditioners. Red hair fades fast, so in order to keep the richness use colour enhancing shampoo. Dry shampoo (residue free, so there is no white cast at the roots of your hair) helps to cut down the number of washes your hair needs, further preserving the vibrancy of your hair colour. This is on hair shade that will benefit from a shine-enhancing serum or instant colour enhancing spray to show off your colour in the best light.
Colab Dry Shampoo, $10. Davines Alchemic Red Shampoo, $38. Pureology Style + Protect Shine Bright Taming Serum, $44. Moroccanoil Color Complete Color Continue Shampoo, $57.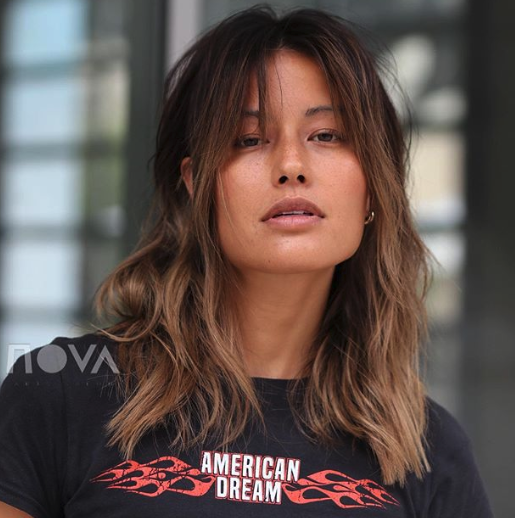 Frames the face, and draws attention to the eyes and brows
It's the most searched hair look on Instagram right, the curtain fringe is winter's hottest hair look. Textured and loose with a 70s vibe, worn with a defined center or side part, this style fringe works well with gradual layers, in short, or long locks - framing the face, it draws attention to the eyes and brows. When it comes to styling, hair mousse is your friend when styling a long fringe. It adds body and smoothness to your style. Make sure you have a paddle brush or hot brush to remove any kinks from your fringe when heat styling, and always treat your hair once a week to a nourishing hair mask.
Products to style a curtain fringe
Ghd Glide Professional Hot Brush, $240. Davines Volume Boosting Mousse, $44. Tangle Teezer Blow Drying Brush, $39. Oribe Signature Moisture Masque, $83.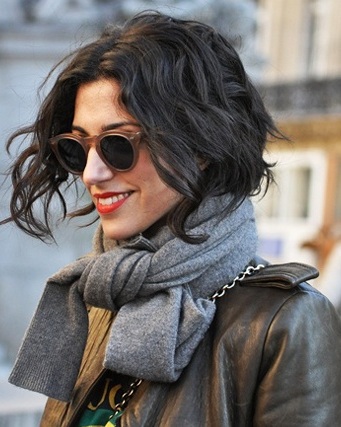 Inspired by 'Parisian style', it can be worn tousled or sleek
It's a perennial favourite, and a cut most women can wear. This season the bob is all about embracing your hair's natural texture. If your hair is straight, invest in a blunt, straight cut and avoid layering. If you have curl or wave in your hair, work with it, and opt for long layers and a tousled finish. The most on-trend bob right now was inspired by the French. Blunt with a short, squared off fringe. This creates what stylists call the 'perfect Parisian bob', one that falls just at the jawline, which is what gives it great swing. To style a bob with a wave, add texturizing mousse and sprays, or for a sleek finish seek out frizz fighting creams and anti-humidity hair spray.
Pureology Clean Volume Mousse, $44. Oribe Apres Beach wave and shine spray, $68. Moroccanoil Hydrating Styling Cream, $60. KMS Anti-Humidity Seal Spray, $44.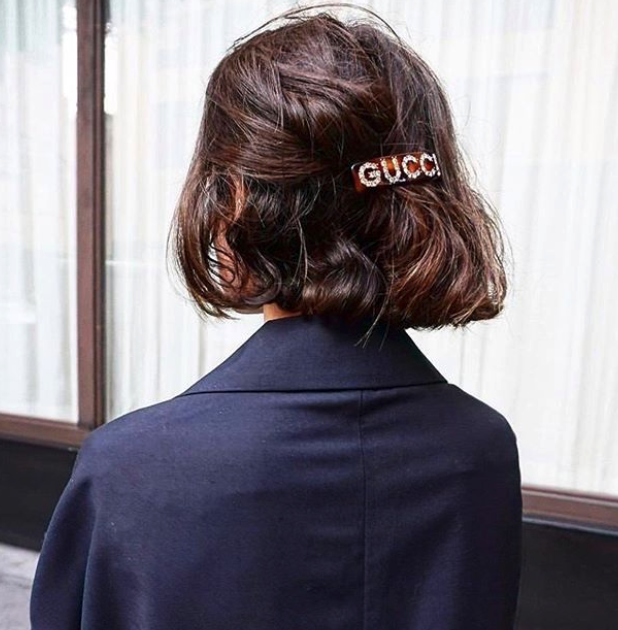 From high street to designer, fashion alert the scrunchie is back
Oversized hair clips, jewel-encrusted headbands, blingy-bobby pins, floral scarfs and the 80's-inspired scrunchies are back. For adding instant glamour and making a style statement, hair accessories worn in a messy bun, chic braid, or to show off a side-part are all utterly Instagrammable.