Loose, beachy-looking wave is on our wish list this summer - but it's not that easy to create without looking like a ball of frizz. Editor Trudi Brewer shares an old-fashioned idea that is about to go viral - the perm.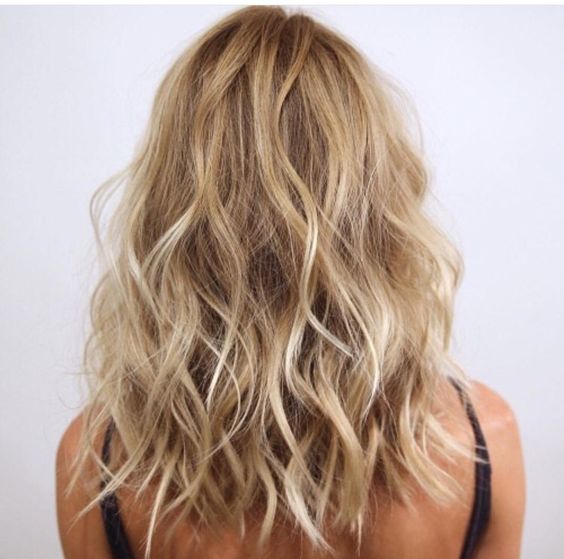 You may cringe at the thought of having an old-school perm, but the new look 'hair thickening braid perm', is the semi-permanent way to get natural-looking tousled wave. Hairdresser Jennifer Morgan from Morgan and Morgan The Hair Collective fills us in on how to get the look.
What is a braid perm?
It creates soft texture rather than an old-school curl, so it's easier to care for than a traditional perm service. However, like all chemical-based hair treatments, post-service your hair needs hydration and extra TLC.
So how do you look after it post service?
The key things to remember are: Don't mess with your hair - it can be tempting to play with your new waves, but it can take around 48 hours to lock in the wave permanently. This chemical process will sensitise hair, so use gentle products (ideally protein based), style with your fingers and avoid brushing or combing hair too much (especially when your hair is dry). Regular use of a take-home bond multiplication treatment is essential, such as Schwarzkopf FibrePle, Olaplex,and Redken pH-Bonder. These products help rejoin broken hair bonds (these hold the hair together and keep it looking healthy) and helps to give longer lasting results. Also air dry your hair, or use the diffuser attachment on your hair dryer, finally reduce the use of heated tongs or irons.
Has this treatment improved in smell and toxic ingredients from the old-school perms?
Because permanent waving is not as popular as it was in the 80's and 90's there has been less investment in new technology. Unlike the advances in colour development for example. In saying that, we use Redken's Inner Secret permanent wave solution which smells fine, it is acidic (which is much better for hair health) and is ideal for all hair types - even coloured, highlighted and fine air. This treatment takes a fraction of the time too which makes it much less of a commitment than older methods.
Does it work on some hair types better than others?
Superfine hair is harder to get a great result, compared to more robust hair texture (as it can tend to leave hair fluffy post perm). For any wave service, it's essential that your hair is in reasonable condition before perming - we measure the hairs 'elasticity' - and without it being strong, the hair will appear limp and flat and prone to split ends or breakage post perm. So having strengthening treatments before a perm will make all the difference to how your hair looks and feels afterwards.
Can you have a perm and colour your hair?
Yes, but proceed with caution. If you have lightened or blonde colour in your hair, hghlights, ombre, or balayage this can sensitise the hair and make it vulnerable to dryness and frizz. If you want both, wave and colour, you're going to need to give your hair lots of love. To keep hair in top shape, we would recommened treatments such as Schwarzkopf Fibre Force and Fibreplex, Redken Chemistry and Keratin Complex Rx to build the hairs strength and condition.
For a perming service expect to pay from $200 for a consultation click here
For home care Morgan recommends