Sophie Gilmour at home.
The aroma of a busy restaurant is in Sophie Gilmour's blood. Growing up under the tables of her mother, Emerald Gilmour's busy Auckland restaurants, gave her the taste for genuine hospitality. For most of her working life, Gilmour has had a connection with quality dining. Working in some top notch eating establishments, including Cibo, Rice, Rocco, Ponsonby Road Bistro and the Engine Room, originally it was to fund her studies, a Law and Arts degree at Otago University. But when working as a commercial lawyer, Gilmour still yearned for a career as a busy restaurateur. So, along with some fellow food-loving friends, who saw a gap in the market for tasty, healthy food, Bird On A Wire was born, opening it's first door early March 2012. Today with locations in Ponsonby and Takapuna and more on the radar, Bird On A Wire has a strong business commitment to ethically sourcing 'real food', designed for busy people. Gilmour is also passionate about giving back; with her brand a supplier of many local charities including Nga Rangatahi Toa, Auckland Women's Refuge, Dress for Success, and Auckland City Mission. Editor Trudi Brewer caught up with Gilmour at her sea-side, Auckland home to take a sneak peek into her busy life.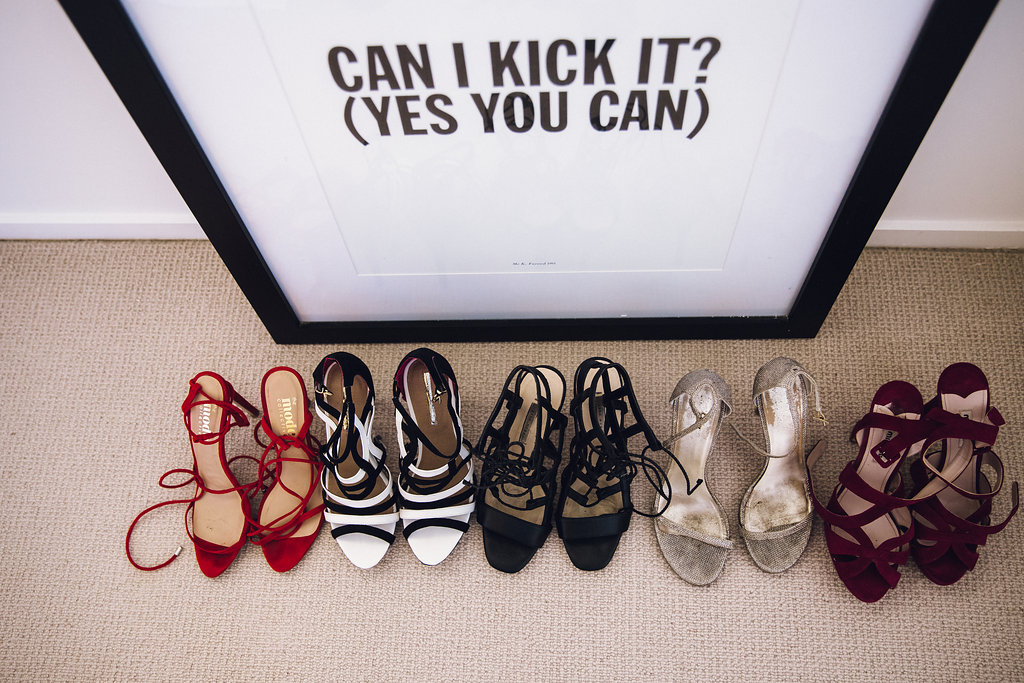 How did you get into the food business?
I started working in restaurants when I was still at school, first at Cibo in Parnell and then Rice, Rocco, Ponsonby Road Bistro & the Engine Room. I worked in cafes and bars in Dunedin while I was at university as well. Bird On A Wire was born out of a few beverages and a decision among friends to buy a fish and chip shop on Ponsonby Road on Trade Me. I was working as a commercial lawyer at the time and naively thought a food business would be a fun 'side project'!

How did you come up with the name 'Bird on a Wire'?
One of our original partners is a total music geek and searched through his iTunes for things that related to free range rotisserie chicken (Bird being one). When he landed on Bird on A Wire, he couldn't have nailed it anymore and put a big smile on the faces of our Leonard Cohen loving clan.

What's a typical working day for you?
Every day is completely different. From working on the shop floor to operations, administration, meeting suppliers and stakeholders. I am learning about marketing as we grow - our team is still at the stage where we all need to share the roles and do a bit of everything, although we're starting to play to our strengths and specialise a bit more now.

What do you love most about your business?
The people - I'm a total extrovert and get so much energy from engaging with our staff, suppliers, and customers. I also really appreciate the opportunity that we have as a business to make a difference in our community and for our environment. We work with some wonderful charities, and community groups and, they make our company so much more than just a food retailer.

What advice would you share with other women starting a business?
Do it! Run the numbers first, and make sure it's viable, then do a 'self-check' and ask yourself, 'will the business create the kind of lifestyle I want to live', and then do it.

How has your career influenced your style?
My legal career has probably been more influential than my 'chicken career' to be fair. I dress much more casually these days because of the variety of things I do, but it makes dressing up more exciting in the evening and for all the weddings (loads of our friends are getting married at the moment and, I love it!). I'm a silk devotee and, wearing a beautiful dress is the antidote to my daily comfortable, appropriate work-wear in a chicken shop. My Miss Crabb frocks (of which there are many) get less wear these days.
 
What is your beauty philosophy?
I'm all about keeping my beauty routine quick, clean and simple - I have no patience for standing in front of the mirror prettying myself, although sometimes I wish I did! I don't use a myriad of products and, I don't wear much make-up on a daily basis, but I do love great skincare and always carry a lipstick in my handbag, for that instant pick me up.

What are your go-to beauty products?
I'm brand new to being a blonde so I love the Fabuloso Colour Intensifying Conditioner, to keep the hair colour en pointe. I've used the Aspect vitamin skincare range since I was about 23, and, I often get compliments on my skin. I love a light moisturiser, I use the Aesop Parsley Seed Hydrator, and serum. And I wear very lightweight foundation. I'm obsessed with my new MAC Studio Waterweight SPF30 Foundation. For makeup, I am a real MAC girl – I'm not afraid of a bold lipstick. I used to be all about Russian Red and Ruby Woo, but since going blonde, I've been wearing more nude tones like Pure Zen.

What's your best beauty tip?
Moisturiser with self-tan built in, it gives my skin that summer glow all year round. I learnt that while I was a student in Dunedin and it's served me well ever since.
 

How would your describe your home?
It's a 1970s' brick and tile 'unit' - it's very typical of that era. That said, it's light, bright and totally spoilt for views so as far as potential goes, it's pretty amazing, and we're about to kick off a renovation. We bought the house with a friend, Alex Dawson, so it's a fun team project.

Where do you look for inspiration when starting the renovation?
I sift through interior blogs, stores, and magazines. I guess my style is more classic – I try not to be too trend focused when it comes to our home. My sister and I just were allowed to let loose in mum's storage unit, so now I have lots of amazing antique pieces to introduce to the house once the renovation is complete.

What makes a great interior?
Simplicity and comfort. Greenery and flowers. Great scented candles. Open social spaces. Lamps rather than ceiling lights - I am very particular about discrete, well-appointed lighting.

What do you always have on your bedside table?
A Curio Noir candle and rose linen spray.

What are your most treasured possessions?
Does our dog Lola count? I'm more about people and places than 'things'. Although I treasure the jewellery that I wear every day - my wedding rings, my grandmother's earrings that my parents gave me for my graduation, my watch that was my 21st present, a ring my mother gave me for my 17th birthday.

What's the best interior advice you've picked up?
"Water the plants, dim the lights and fluff the sofa cushions before bed" – to quote my mother, Emerald Gilmour.
Bird on a Wire's Beetroot and Sprout Salad with white bean puree and green tahini.
The white bean puree and tahini dressing will make more than you need – both keep in the fridge for a week.
Serves 4
The salad.
2 large beetroot, boiled, peeled and cut into cubes
1 cup sprouts – crunchy bean, lentil, alfalfa or any combination you like
large handful rocket leaves
½ cup toasted seeds – we use sunflower, poppy and pumpkin seeds
1 cup cooked cannellini beans
1 cup white bean puree (see recipe below)
Green tahini dressing, to serve (see recipe below)
Spread the white bean puree on a flat serving platter. Top with beetroot, sprouts, rocket, white beans and toasted seeds. Drizzle over green tahini and serve.
How to make the white bean puree
400g tin cannellini beans
6 roast garlic cloves
4-6 tbsp olive oil
Juice 1 lemon
Pinch chilli flakes
Sea salt and freshly ground black pepper to taste.
Whizz all ingredients in the food processor. Season to taste. Add more oil if the puree is too thick.
How to make green tahini dressing
½ cup natural yoghurt
¼ cup tahini
Juice 1 lemon
1 small garlic clove
4 tbsp olive oil
Add a handful of parsley, mint or coriander and add sea salt and freshly ground black pepper to taste.
Whizz all ingredients in the food processor or with a stock blender. Season to taste. Add water to achieve a pouring consistency.
Makeup M.A.C artist Lochlain Stonehouse. Photography Keryn Sweeney