New Zealand hair stylist Iain Smith has taken his impeccable eye for beauty off-shore. And as Trudi Brewer discovered his new business venture in Bali - Andianstyle, is also the place he now calls home.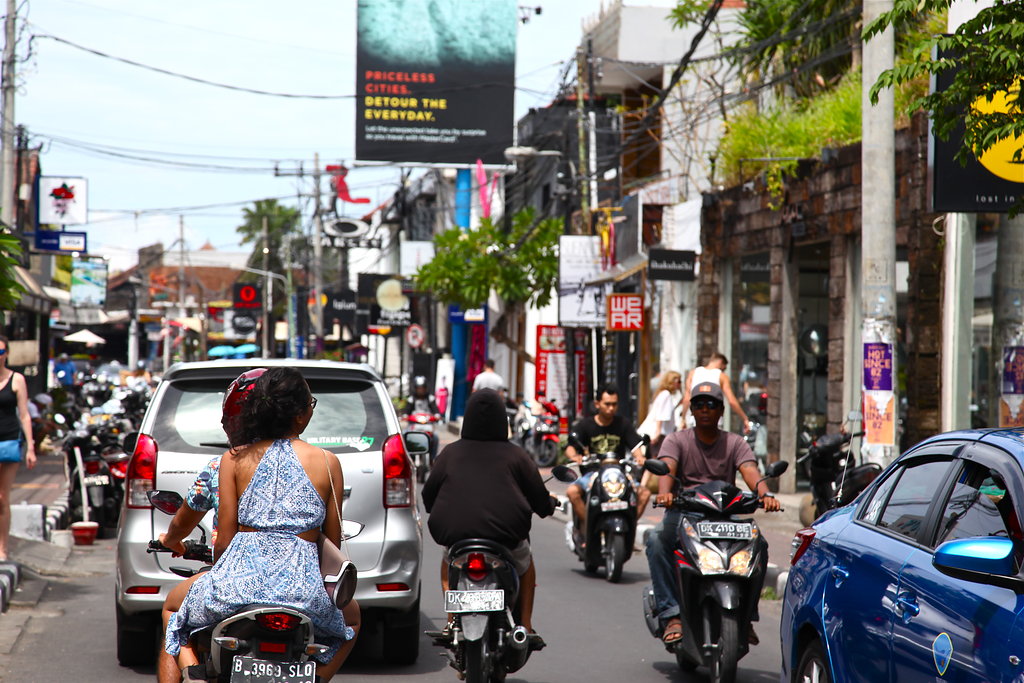 When Iain Smith and his partner Andy Grant first dreamed of living in Bali, little did they know it would happen within a year. From a mid-century building in Kingsland, Auckland to the spiritual, sunny island of Bali, the couple have combined their stylish skills of photography and marketing to create a five-star villa and business in Canggu - Andianstyle. Here are must-visit places, from their new island home.
Why did you choose Bali as a destination?
It ticks all the boxes. Affordable luxury, it has an amazing climate, world-class dining, and an incredible international influence.
How easy has it been to start a business in Bali?
Not as easy as everyone thinks. It is a very different country with very different rules and regulations. Laws can change at any time, which means permits and visas can be complicated. We found it was better to mix in gently, rather than jump in all guns blazing.
What do you love about your new life in Bali?
Balinese culture, which is very calm and we respect their beliefs. We can afford a beautiful property and live very comfortably. There is also an incredible international influence everywhere; from design to food and art. We can have things made that don't cost the earth, and we can dine out regularly. Life never feels mundane.
Tell us about Andianstyle?
Primarily it's luxury, holiday villa rentals. We have access to over 200 of the absolute best on the Island. We can also tailor retreats from yoga to just pure relaxation or culinary adventures. I hung up my scissors after 34 years of hairdressing, and my goal was to be working in my new career as a photographer before I was 50, and that has happened. Along with my partner Andy, (who is working in marketing for one of the largest luxury, villa rental companies on the island), we have combined our skills to create this new lifestyle.
Where is your villa?
Berawa Beach in Canggu, which is home to lots of expats, because it's on the outskirts of Seminyak and away from the hustle and bustle, but still close to the beach, and where you will find lots of cool eateries.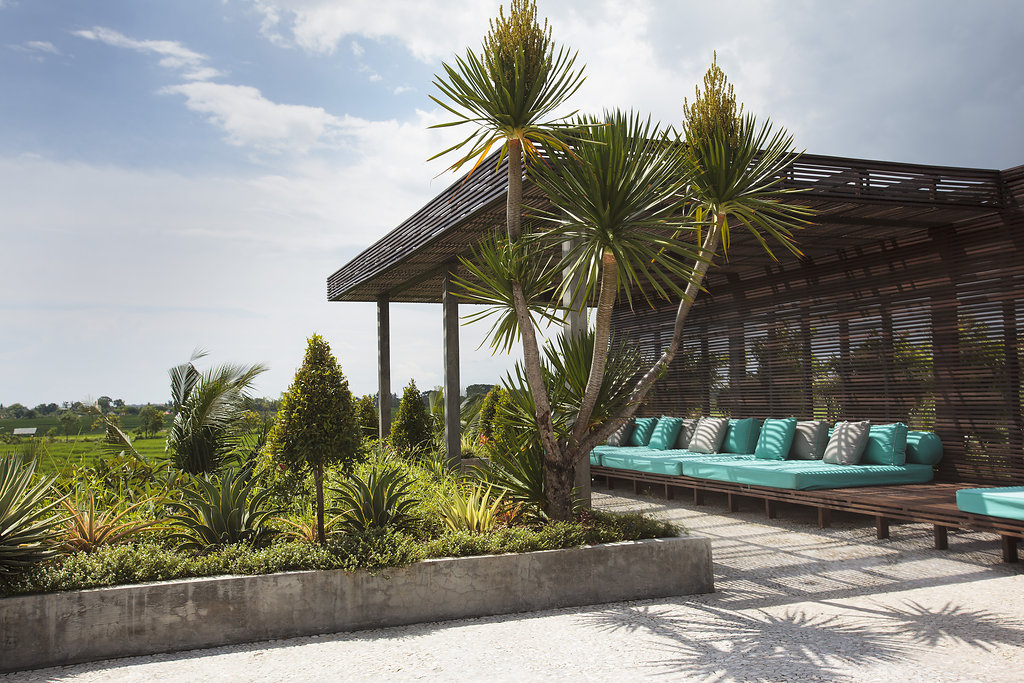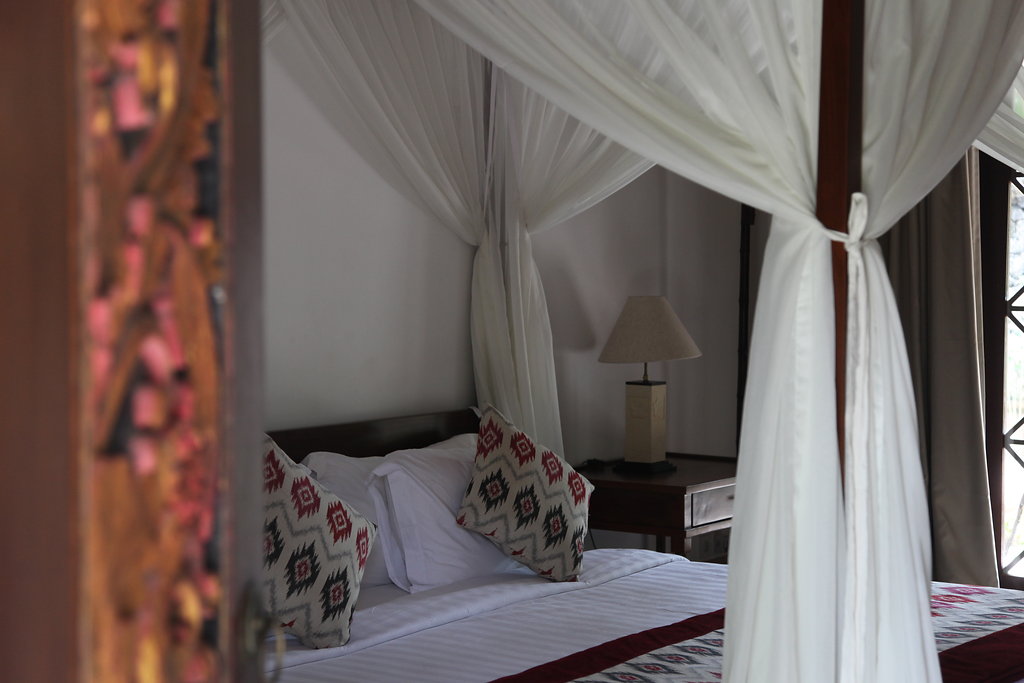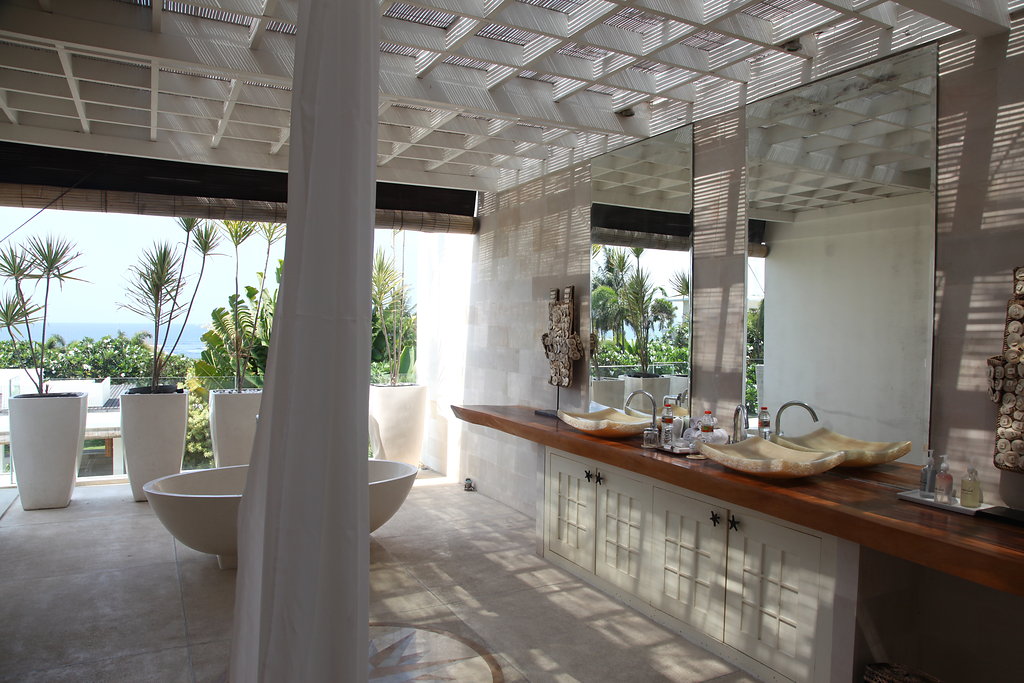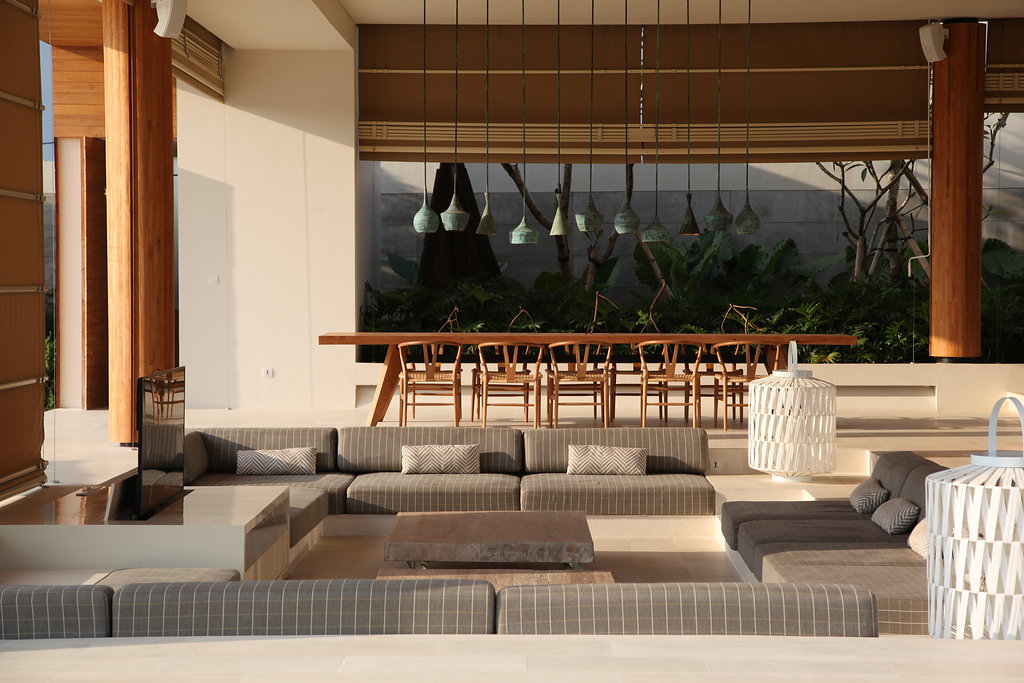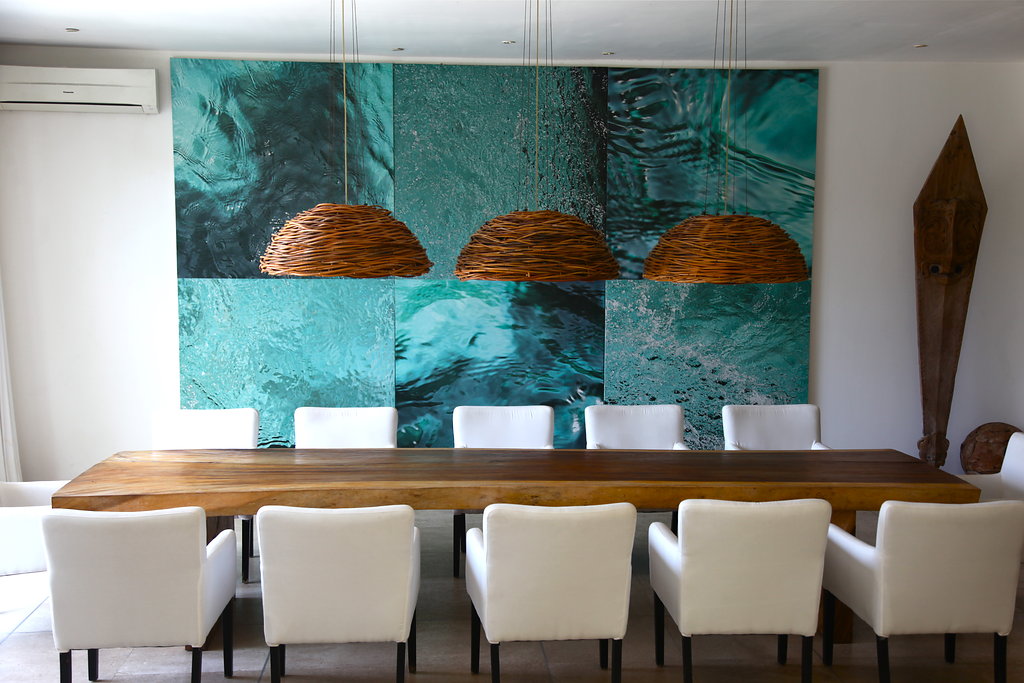 Above just some of the villas for rent at Andianstyle
What villas do you recommend?
There are so many, however for the ultimate traditional luxury, on the beach in Sanur Villa Batujimbar is stunning and where Mick Jagger and Jerry Hall got married.
Or for a cliff-top estate, commanding some of the best views on the island, and jaw-dropping extravagance, a place you will never want to leave is Villa Bayuh Sabbha. Or think Raffles Hotel chic with Ralph Lauren style at Windu Villas it is right in the heart of Seminyak. Or for simple European-inspired elegance, the very stylish Arnalaya Beachhouse . And of course Andianstyle that we hire to friends and recommendations from friends.
Where do you like to eat?
Head to Seminyak, where you will find the best coffee in Bali, hands down at Revolver Espresso and for a healthy breakfast Milk and Madu at Berawa Beach in Canggu. For a romantic dinner for two, divine food and serene, five-star service, Bambu restaurant at Banyan Tree Ungasan resort in Uluwatu is beautiful. Or another favourite for a leisurely dining experience is Sarong Restaurant. For canapés and drinks, catch happy hour and let the night roll on at Metis, in Seminyak it's a great place to be on Friday night. And our favourite local eating spot in Canggu, is Balifornia Republik the Poke salad is the best on the island, the tuna is so fresh it just melts in your mouth. It's also the area to have a meal and beer for under $20 - you can't go wrong.
Above from the deck at Arnalaya Beachhouse and breakfast and La Luciola
With so much to do in Bali, what would you recommend?
Head to Ubud for amazing treks, walks and biking Bali Adventure Tours cover outdoor adventures. Or for yoga retreats The Yoga Barn and Desa Seni. For the best views visit Karma Kandara cliff top it's breathtaking, in fact anywhere along the cliff edge, right around to the Rock Bar at Ayana Resort, are famous places to visit.
Best spa?
W Retreat & Spa Away Spa and Spring Spa are popular. And the new Toni & Guy at the penthouse location on top of the brand new Seminyak village is great. For best facial and massage go to The Legian Bali or the Gold Dust Beauty Lounge in Canggu. Or relax and have a pedicure at Vita Luxe Nail & Beauty Bar in Seminyak Square. Also one of our favourites, known as 'dancing fingers' you can't beat a massage at Jari Menari
Above the view from Karma Kandara cliff top and Vita Luxe Nail & Beauty Bar in Seminyak Square
Places to shop?
Check out the new Seminyak Village for fashion shopping or visit Spring Spa. Or Beachwalk Bali Mall in Kuta for brands such as Armani, H&M, Quicksilver, Zara and Topshop. For homewares check out Bungalow in Berawa, and Antique Alley and Kim Soo in Seminyak.
Above the colourful vibe of Bali where as a photographer Smith finds endless inspiration
Where to party?
Head to Seminyak for the best eating and bars. Our pick of bars include the Katamama, or Woo Bar at The W or Alila bar and the Double Six Rooftop Bar. For eating out with friends, you can't beat La Luciola, MoVida or MamaSan. And for clubbing, the new Shangai Baby, beach bar is also in Seminyak. For a cheap and cheerful night out, head to the La Plancha a vibrant Spanish cafe and bar on the beach, relax on bean bags, and watch the sunset, while listening to DJ's - you will love it.
Bali's best kept secret?
It is a very spiritual place, and everyone finds a spiritual spot here, after all, it's known as the island of the gods. There are so many temples and special places along the coast, including Karma Beach, which is a must visit and where Andy had his spiritual moment of 'I want to live here in Bali'. But one of our favourite beaches is Geger beach, on Nusa Dua peninsula, where you will find golden sand and crystal clear water.
Above relax at La Plancha cafe, and the beautiful colours of a Bali sunset at Uluwatu
Photography Iain Smith